The Best Graphic Designer in Bangaluru, Karnataka
We offer
Whether you're a company looking to hire your first designer or an aspiring graphic designer thinking about specializing in a particular type, this article will help you understand graphic designers' roles in various industries.
If you're interested in starting your career as a full-time or freelance graphic designer, becoming familiar with some of the different types of graphic design will be valuable to your job exploration.
Our 9 types of graphic design?
Advertising design
Environmental design
Publication design
Motion design
Corporate design
UI design
Web design
Packaging design
Information design
Keep reading to learn more about the different graphic design types, examples, and how the deliverables for each type look like. You'll also learn about the various job titles for each category, average salary, and career outlook.
Not sure what software to get started with as you're refining your skills? Find the best graphic design software currently on the market today!
1. Advertising design
Marketing and advertising professionals would be nothing without their graphic designers. Creative directors and art directors are responsible for things as small as brochure design concepts for designing small marketing materials like brochures and business cards and large projects like entire advertising campaigns. Visual content is engaging, and companies rely on effective graphic design in order to tap into the buying decisions of consumers.
These types of designers work with various mediums in order to effectively meet the needs and wants of their clients. While graphic design in the advertising and marketing industries has traditionally been print-centered, it's rapidly expanding to include digital assets. Understanding how to design for both print and digital is crucial for designers looking to break into advertising so that they can confidently meet the needs and wants of any client.
Social media graphics, email marketing templates, and content marketing are just some of the digital uses of marketing and advertising design.


Advertising graphic design examples
Newspaper and magazine advertisements
Social media graphics
Digital advertisements
Email marketing templates
Job titles for graphic designers in advertising
Illustrators: Illustrators are responsible for conceptualizing and creating images that represent a story or idea and can later be used in advertising content. Illustrators can use a variety of methods to get the results they want, from pencils and paint to digital tools and software.
Average salary for graphic designers in advertising and marketing
According to the U.S. Bureau of Labor Statistics, the median annual wages for graphic designers in advertising and marketing is $54,320 as of May 2019.
The median wage is the wage at which half the workers in an occupation earned more than that amount and half earned less. It could be higher or lower depending on the job description, years of experience, and location.
Salary.com estimates the salary range of a marketing graphic designer in the U.S.A. typically falls between $38,274 and $51,433. Meanwhile, Dribble's Global Design Survey in 2019 revealed that around 37 percent of graphic designers living outside the U.S. are earning less than $20,000.
Career outlook for graphic designers in advertising and marketing
The current job market may lead to more demand for graphic designers in digital marketing. However, the need for graphic designers in advertising and corporate branding may experience a slump in the coming years.
2. Environmental graphic design
Environmental graphic design embraces elements from multiple disciplines in order to connect people to the places they visit. This may sound idyllic, but by combining graphic, architectural, interior, landscape, and industrial design, environmental graphic designers are able to enhance a person's experience. Improvements are typically done by making the environment more memorable, informative, or easier to navigate.
Wayfinding, which includes signage or visual cues to indicate where people are and where they should be going, is the core purpose of environmental design. However, its uses go beyond that, such as acting as a communicator for organizations to tell a story or relay a meaningful message to visitors.
In order to create designs with this level of sophistication, those who have environmental design jobs must have an understanding of and experience with both graphic design and architecture.


Job titles for graphic designers in environmental design
Associate designer: Associate designers for environmental design are entry-level graphic designers. This position is a great place for recent graduates to get their feet wet in the world of environmental design.
Draftsman: Drafters work to convert the designs that associate designers, architects, and engineers into drawings. This job becomes a little more technical than the typical graphic design job and requires specialization in architectural, electrical, or mechanical drafting.
Environmental design examples
Signage
Office Branding
Murals
Stadium Branding
Exhibitions
Event Spaces
Average salary for graphic designers in environmental design
According to the U.S. Bureau of Labor Statistics, the median annual pay for drafters is $56,830 per year, or $27.32 per hour. On the other hand, urban and regional planners earn roughly $74,350 per year or $35.75 per hour.
Career outlook for graphic designers in environmental design
The employment of urban and regional planners is expected to grow by 11 percent from 2019 to 2029. Recent events have provided an excellent opportunity for environmental designers to take transformative actions towards creating resilient, sustainable urban areas.
3. Publication design
Publication design traditionally refers to print medium– such as books, magazines, newspapers, etc. However, like many other subsets of graphic design, technological advances have led to new opportunities for its potential use.
Digital publication design utilizes traditional elements of art such as color, typography, and space. Publication designers are able to thoughtfully combine these elements to create content that is able to be perceived visually, on a digital platform. This includes eBooks, email newsletters, magazine layouts, and more. Most people who have a publication design job work for a publishing company, as a freelancer or as a part of a creative agency.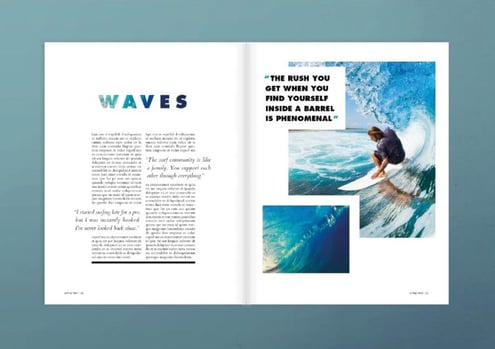 Job titles for graphic designers in publication
Production artist: A technical and creative profession, the job title assigns paste-up, or layout work to the position. Production artists work with the designer and art director in an agency to ensure that everything is in the right place. This position often requires extensive knowledge of print production, design software, and creativity.
Layout artists: A layout artist is responsible for designing the structure of images and texts in a format that is pleasing to the eye, primarily for printed media. This includes magazines, posters, books, and brochures.
DTP artist: DTP (desktop publishing) artists are responsible for translating the designs of illustrators and art directors into a digital format in preparation for print or online publication. Typically, DTP artists are skilled in multiple design and desktop publishing software programs.
Publication design examples
Books
Magazines
Newsletters
Catalogs
Newspapers
eBooks
Average salary for graphic designers in publication design
According to the U.S. Bureau of Labor Statistics, the median pay for desktop publishers is 45,390 per year, or $21.82 per hour. On the other hand, the average layout artist salary in the United States is $55,790 as of September 25, 2020, but the range typically falls between $47,390 and $64,790.
Career outlook for graphic designers in publication design
As companies hire fewer desktop publishers and hire other graphic designers with other specialties such as web designers to do desktop publishing tasks, the U.S. Bureau of Labor Statistics projects that demand for desktop publishers will decline by around 19 percent from 2019 to 2029.
4. Motion design
If you're not involved in the field of graphic design, you must be asking yourself "what is motion design?" However, this fairly new graphic design style is much less confusing than its name suggests and has become a versatile style choice for graphic designers.
Motion design is the generation of pieces of digital graphics, which create the illusion of motion or rotation. You can find traditional uses of motion design the opening of movies, television shows or news productions. Today, examples of motion design are found across all digital platforms, such as in GIFs, apps, website design, and more.
Within the last ten years, motion design has increased in popularity as our society continues to digitize. Technological advancements have given designers the opportunity to explore the value that this medium has to offer. Be sure to stay on top of the latest design trends to keep one step ahead of the competition.


Job titles for graphic designers in motion design
Motion graphics designer: These designers are trained in traditional graphic design and integrate other elements into their existing knowledge of design. They may also come from a background of filmmaking or video production with the ability to use animation to enhance stagnant graphics.
Motion design examples
Video games
Apps
GIFs
Animated texts
Advertisements
Title sequences and end credits
Internet banners
Average salary for graphic designers in motion design
According to the U.S. Bureau of Labor Statistics, the median pay for motion designers is $75,270 per year, or $36.19 per hour.
Career outlook for graphic designers in motion design
Demand for animators and motion designers is projected to grow four percent (about as fast as other jobs) from 2019 to 2029. Projected growth is due to increased demand for visual effects in video games, TV, and films.
5. Corporate design
Corporate design is utilized by organizations to express the relationship between a brand and its audience. The visual elements of a brand identity act as the company's face for communicating its tone, personality, and essence. Intangible elements such as color, shapes, and imagery all elicit certain feelings for an audience and dictate how a consumer perceives the brand.
Keeping a brand consistent is essential to corporate design, since consumers respond to recognizable visual media. Typically, within corporate identity design, designers collaborate with brand stakeholders to create products such as typography, logos, color palettes, and image libraries. Then, designers will create a corporate design guideline, to ensure that the visual brand identity is applied consistently throughout all current and future applications.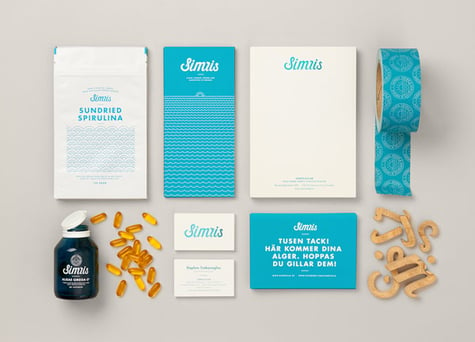 Job titles for graphic designers in corporate design
Brand identity designer: When a company is just getting on its feet, visual representation of their products and services are essential in order to relate to an audience, no matter who that audience may be. Brand identity designers may work within an advertising agency to make sure that a client has a sturdy visual brand identity by updating the logo, typography, color palette, and assets.
Logo designer: The responsibilities are right there in the title. A logo designer is responsible for going through the logo design process with a client and ultimately delivering a logo that aligns with the brand. Logo designers often work for advertising agencies but can also work as freelancers.
Examples of corporate design
Logo design
Business cards
Stationery
Business newsletters
Average salary for graphic designers in corporate design
According to Glassdoor, the average base pay for corporate designers is $58,013 per year (as of October 2020).
Career outlook for graphic designers in corporate design
Like graphic designers, demand for corporate designers is projected to slump down to four percent from 2019 to 2029, mainly because of tight competition for available positions.
6. UI design
Think about the last time you used an app on your phone. From the moment you open your phone, access the app, and close your phone, you just came across what user interface (UI) design is all about.
In a nutshell, user interface (UI) design focuses on the aesthetic and style of a user interface, whether it's a hardware device (mouse, trackpad, keyboard, printer, and more) or a software application (app, browser, and more).
UI designers are concerned with the layers of interaction that appeal to the human senses (sight, touch, hearing, and more). For UI graphic designers, every visual element that a user will potentially interact with must be thoughtfully designed to optimize an interface's usability. These include screen graphic elements like buttons and menus.
UI designers tend to adhere to certain design principles and usability to balance aesthetic appeal and functionality. Graphic designers who focus on UI design tend to specialize in web apps, mobile apps, and games.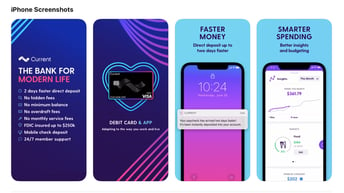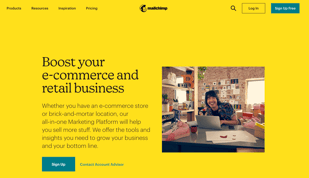 Job titles for graphic designers in UI design
UI designer
Visual designer
Product designer
Brand designer
Examples of UI graphic design
App design
Dashboard design
Game interface design
Web page design
Theme design (WordPress, Shopify, etc.)
Average salary for graphic designers in UI design
According to CareerFoundry, the average annual salary for UI graphic designers is $76,115 in the USA; $85,645 in Germany; and $15,567 in India.
Career outlook for graphic designers in UI design
With the rise of big data, artificial intelligence, VR, and AR, UI designers will have a growing demand. They play a critical role in ensuring that user interfaces are accessible, usable, and aesthetically appealing.
7. Web design
Page layout, choosing images, and deciding on the best typography for a website are all part of web design. Web design ties closely with UI design and UX design, which aims to create an interface that balances aesthetic appeal on the front end page with optimal usability.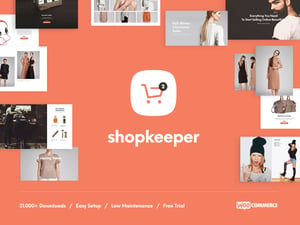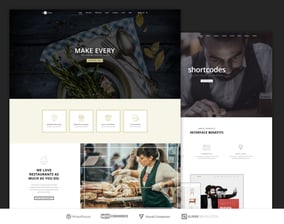 Job titles for graphic designers in web design
Web designer: these people employ concepts of graphic design in order to create a responsive web design that has a cohesive web user interface through the use of UX and UI design.
Examples of web design
Landing pages
Website home pages
Hub pages on websites
Average salary for graphic designers in web design
According to Indeed.com's survey, the average annual salary of web designers in the U.S. $44,910. Graphic designers with six or more years of experience in the field can qualify for senior-level roles, where the salary bumps up to $55,055.
Career outlook for graphic designers in web design
Employment of web developers and designers is projected to grow eight percent (much faster than other occupations) from 2019 to 2029. The immense growth can be attributed to the rise of e-commerce, online shopping, and the increase in mobile device usage.
8. Packaging design
When you look on the shelves of any retailer, grocery store, etc., nearly every item comes in some sort of packaging. While this packaging serves as protection for merchandise, companies also recognize the opportunity that product packaging design presents.
Through strategically implementing color, shape, and typography, packaging becomes a way for companies to communicate their brand's personality and story directly to their consumers.
Retail, makeup, and food packaging design are just a few of the countless industries where this style of design is a valuable marketing tool. Effective packaging design has the ability to give a product "shelf impact," which can greatly boost sales for a company. For packaging designers, this means it is crucial to have a keen understanding of not only graphic design, but also successful product marketing tactics.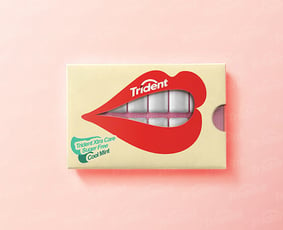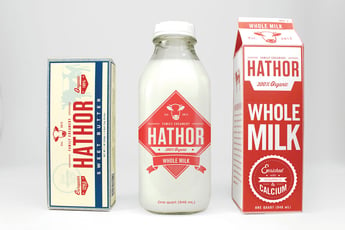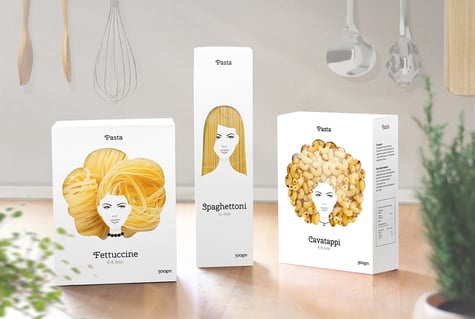 Job titles for graphic designers in packaging design
Graphic designer
Branding designer
Brand identity designer
Examples of packaging design
Cereal boxes
Makeup package containers
Other food and item boxes, packages, etc.
Average salary for graphic designers in packaging design
The average annual salary for a graphic designer specializing in packaging design in the U.S is $77,800.
Career outlook for graphic designers in packaging design
Like graphic designers who specialize in marketing and advertising, recent events may slow down the demand for packaging designers for the next couple of years. Prospects will be best for designers who keep up with the latest design trends, tools, and techniques.
9. Information design
The goal of information design as a practice is to help people make sense of data.
The Society for Experiential Graphic Design defines infographic design as a way of presenting information that makes it most accessible and easily understood by users.
From designing street signs to restaurant menus to patient record systems, information designers are likely to put the audience or user first instead of aesthetics or the quality of its appearance.
Information design requires expertise and skills from a wide range of disciplines like visual design, infographic design, data visualization, technical writing, editing, and usability.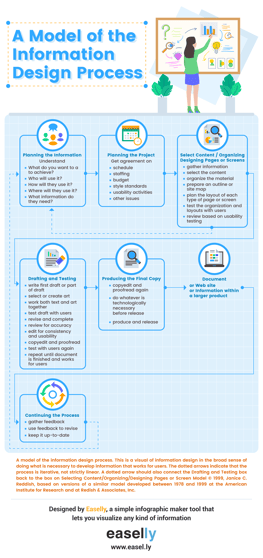 Information design examples
Brochures
Manuals
Infographics
Websites
Restaurant menus
Airport signs
Yellow pages
Wayfinding visuals